SEO for financial services
We are the financial planner SEO that will position your site at the top of Google's Search results page
As a SEO agency, we know the complexity of ranking on top of search engines for a company in our industry.
Financial SEO has its particularities and the strategies we use to work on needs to be done by people who really get the business. Well, that is us.
Thanks to our experience in Financial SEO, we will improve your website's positioning, visibility and traffic to reach the right audience and grow your business.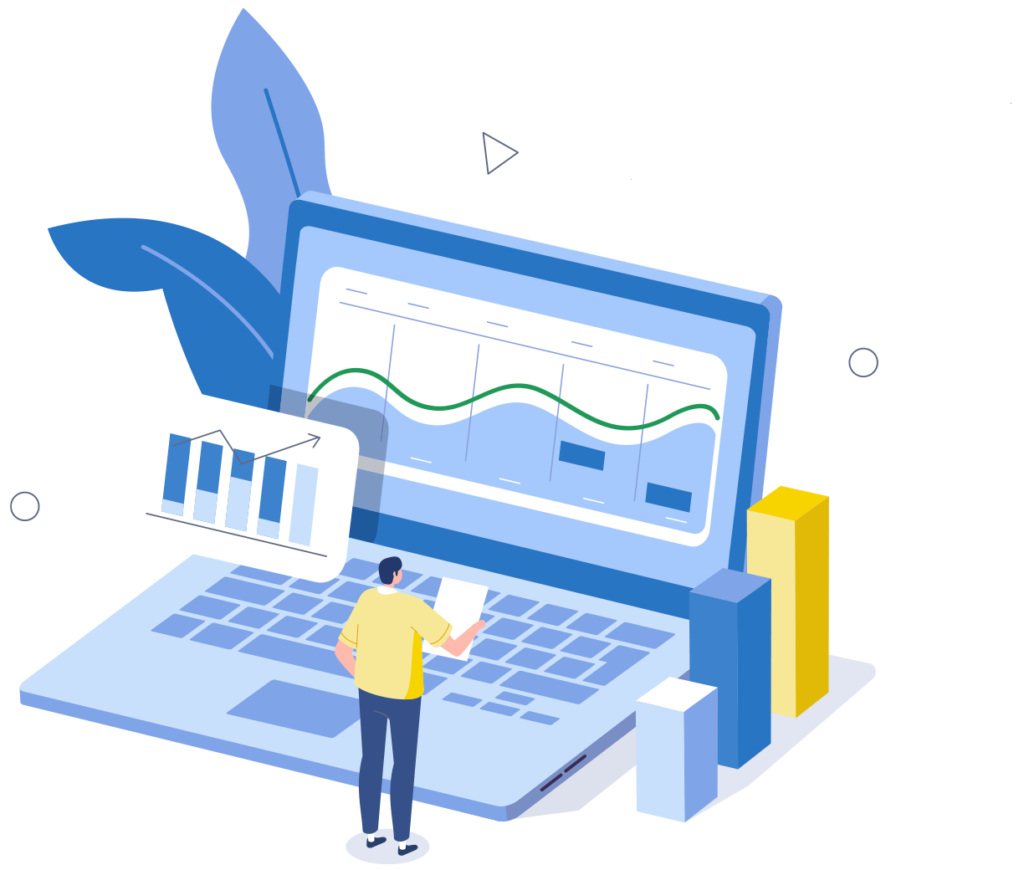 The financial SEO Agency your business needs
Reach valuable traffic and expand your brand awareness
We are specialists in financial SEO. That's how we know the best SEO keywords for financial advisors that you need to aim to really make the difference for your business.
Strategies adapted to SEO for financial services
With a wide vision of the financial markets, we will adapt your SEO plan for Forex brokers, Crypto exchanges, banks, hedge funds and other financial institutions.
Use data to get a good financial SEO optimization
A great financial SEO strategy is an ongoing process. That's why we'll constantly review your results and work on the improvements you need to keep growing.
What Financial SEO services do we offer?
SEO audit and technical SEO analysis
With a deep audit of your site, you will know what needs to be changed to get the best optimization.
On-page SEO and content campaign
After Keyword research, we'll optimize your On-page SEO and then create an exhaustive content campaign also with SEO content writing services.
Off-page SEO and Link building strategy
To increase your domain authority, we'll get the best plan working on Press releases and a consistent link building service.
Why choose us as your SEO Agency?
We know good a good positioning is the Key to boost your sales, leads or brand awareness. In a market where competitors are willing to invest big to get results, ranking top on Google as a financial institution is essential to guarantee the success of your business.
As a SEO agency for financial services and financial advisors, we strive for a win-win strategy for companies related to Forex, Cryptocurrencies, Commodities, Stocks, Banks and more. Here are the reasons why you should choose us as your Financial SEO Agency.
Our experience in financial markets

20 years of experience in digital marketing for financial markets, we know exactly how to grow your business thanks to our knowledge in SEO for financial advisors and financial services.
There is a SEO campaign for each business
Did you know there are more than 200 factors that have influence on your SEO performance? Every business has its own vision and we'll adapt all the strategies to the different possibilities.
We work with all the SEO tools to optimize your strategy

All the factors to take into account for a good Financial SEO, we use all the ultimate tools to get the best SEO plan for your business.
We provide you with measurable results

The success of your SEO plan is our main goal. We are professionals in SEO for financial advisors, Forex brokers, Crypto exchanges and other financial institutions that rely on our experience.
We will be glad to expand our media network.
You can write to us and we can schedule a call to discuss it further.
We compile information about you when you request information from us about our services and products. The type of information that we save from you includes your name, your company, and your email address. The information compiled will be used to send you the advertising/marketing information you have requested from FinancialMarkets.media and also to carry out informative communications of our current and future products and services. Your data will be saved indefinitely until you express your desire to revoke our permission to use it. Your personal information will never be shared with third parties.