The goal of the company is to introduce the new brand into the MENA and Gulf markets and expand its network of partners
FinancialMarkets.media will also present new exclusive financial marketing services in their portfolio
For 2023, the company already has a schedule for events in new regions and markets that will be announced soon.
With the focus of continuing introducing and presenting the new brand to the financial and fintech markets, the company participated at the IFX EXPO DUBAI 2023, the largest Financial B2B Expo , the past 16th, 17th and 18th of January. The company presented all their media and financial marketing services at booth 34, with the aim of expanding its network into the MENA and Gulf countries for reaching more business with forex and stocks brokers, cryptos exchanges and other investing and fintech businesses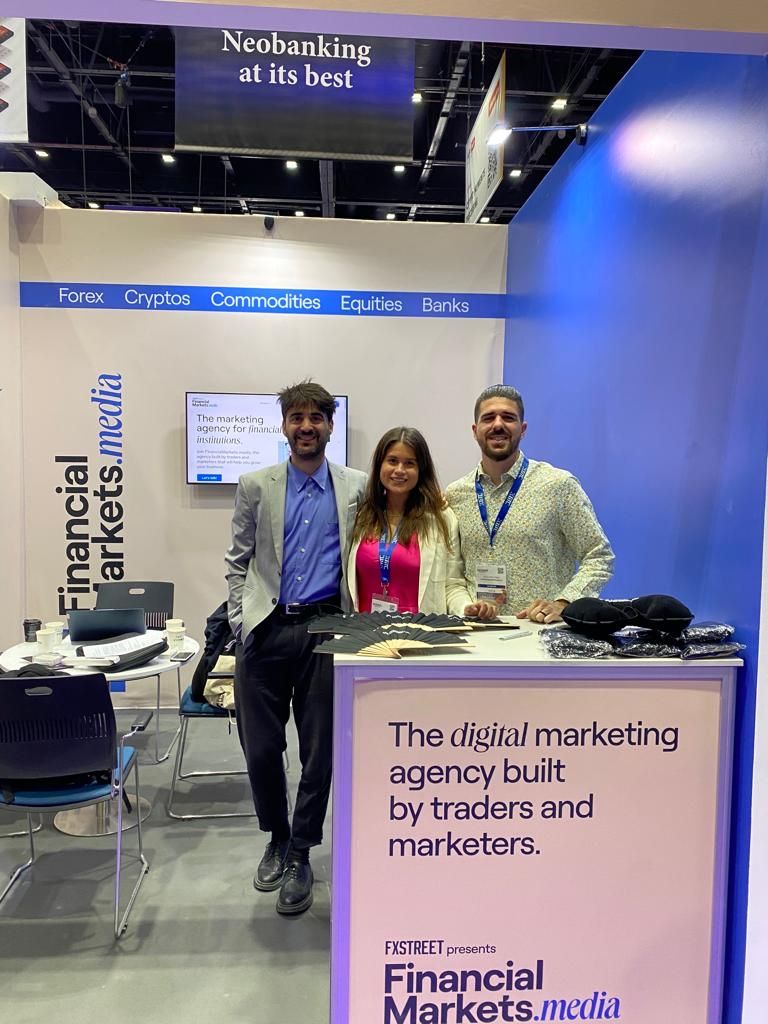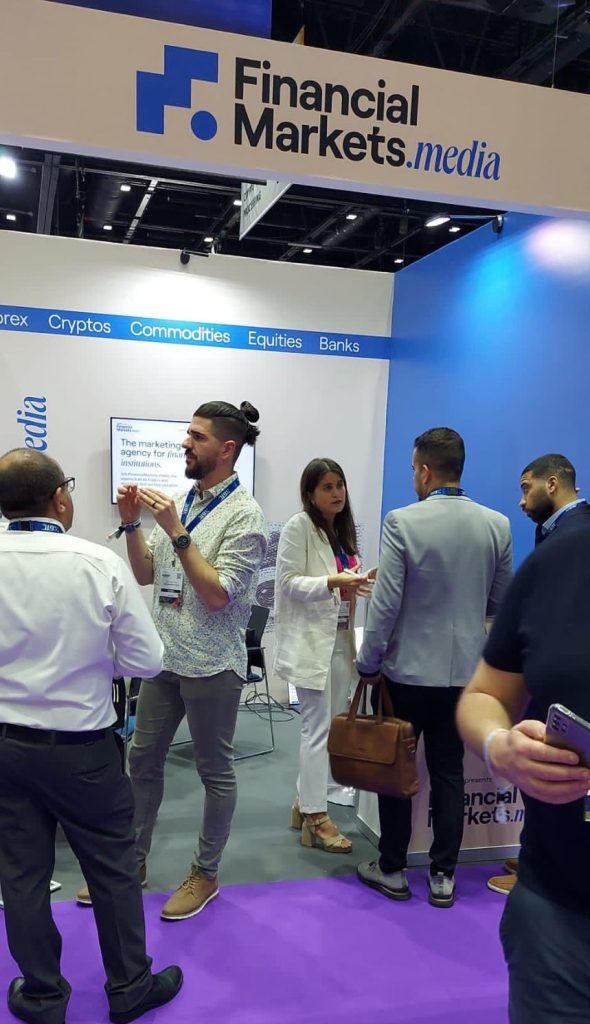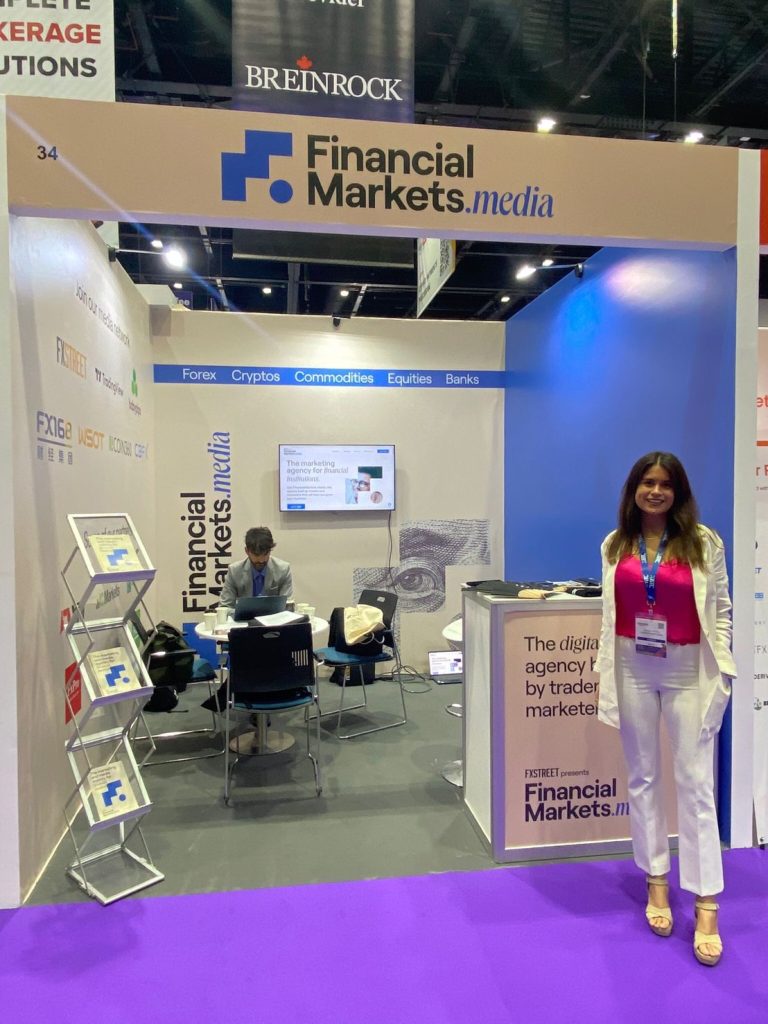 Introducing the new financial marketing agency into the MENA and Gulf countries
About their presence at the iFX EXPO Dubai 2023 this past January, Sergi López Tomàs, CEO at FinancialMarkets.media commented: "Our aim is to begin this 2023 with the highest expectatives and completely recharged to accomplish all our goals and continue growing as a marketing agency in all the markets, especially into the MENA and Gulf countries. Participating in these kinds of events, introducing our new brand and services, is a great opportunity to reach more audiences and meet more players in the financial industry all around the world."
The FinancialMarkets.media team will continue to be present at exhibitions in different regions of the world, as the agency firmly believes in the importance of presenting all its professionals to its clients."We are a new 360º digital marketing agency that now offers new marketing solutions for each specific business need and for every different region around the world." Mr López continued.
Being an international marketing agency, FinancialMarkets.media has clients and partners all over the world. Building a strong network of partners and clients is a priority for this financial marketing agency, and that is why all the team focus on working on strengthening these relationships by attending these types of face-to-face events.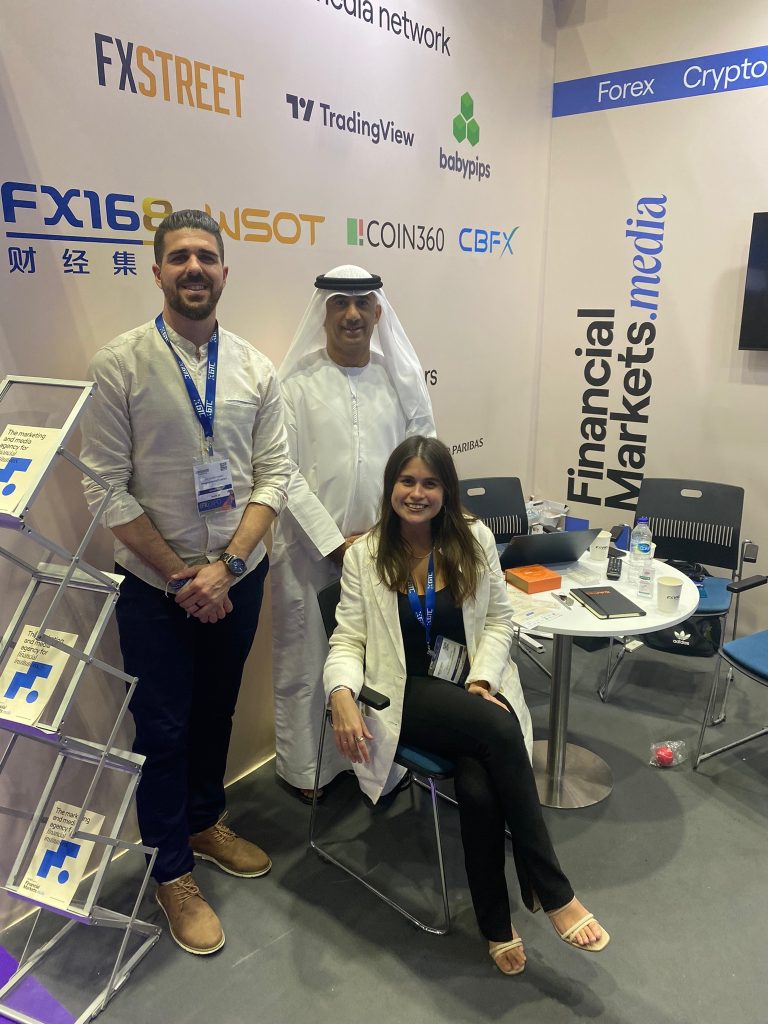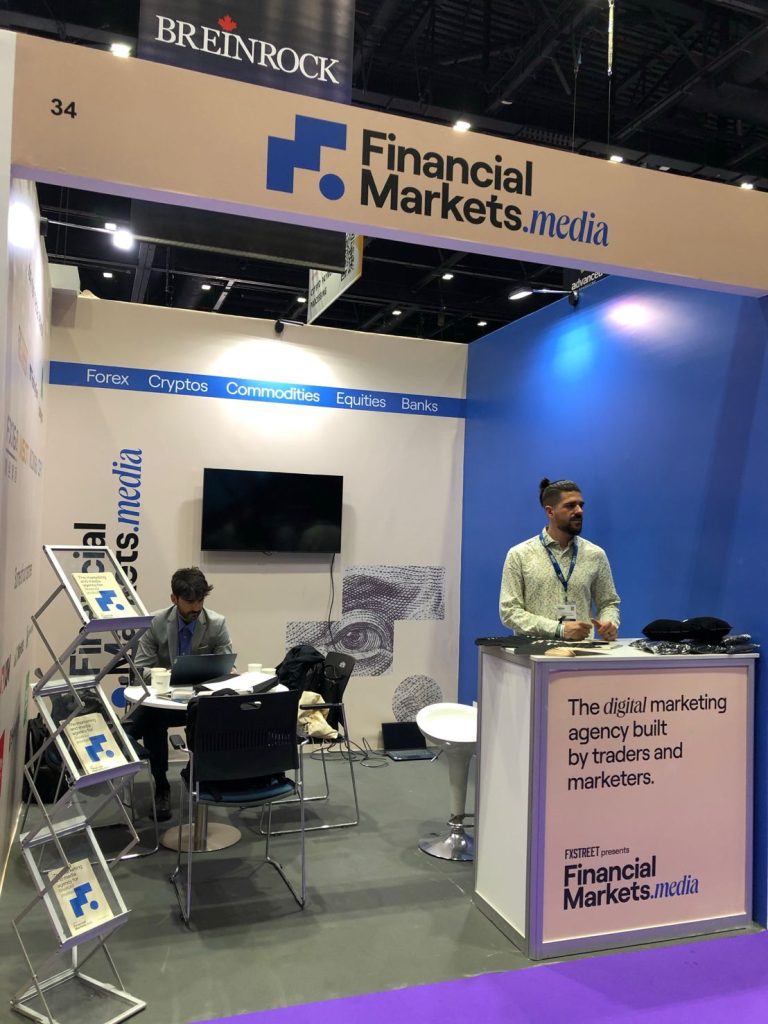 Do you want to know more about our services? Write us to: contact@financialmarkets.media